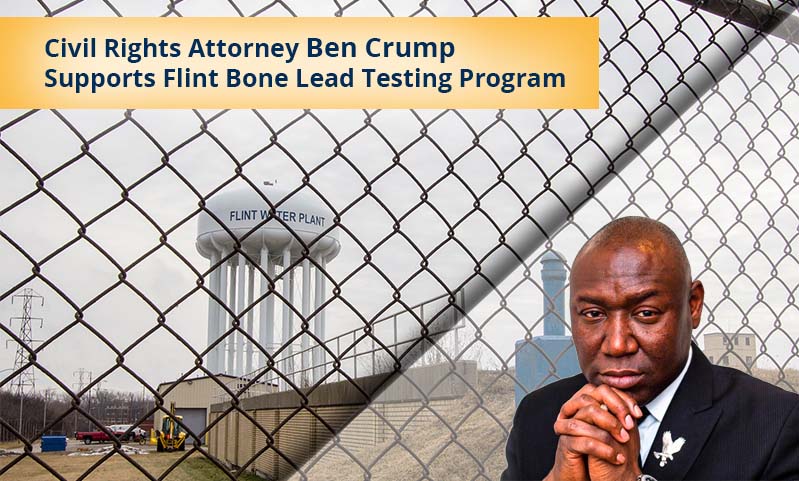 Civil Rights Attorney Ben Crump Supports Flint Bone Lead Testing Program. Read More
Read more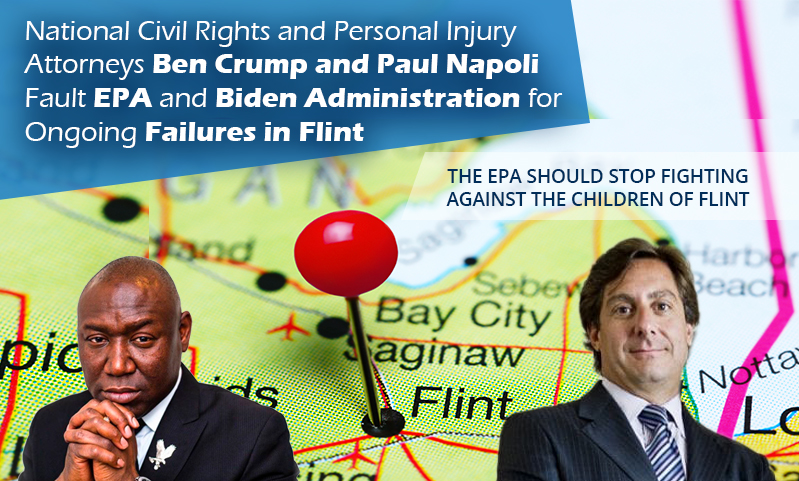 National Civil Rights and Personal Injury Attorneys Ben Crump and Paul Napoli Fault EPA and Biden Administration for Ongoing Failures in Flint. Read More
Read more
Water Contamination in Flint
In 2013, the city of Flint, Michigan joined the Karegnodi Water Authority (KWA), a new pipeline project that would deliver water from Lake Huron when completed. During construction, the city of Flint would be receiving drinking water from the Flint River.
In the weeks following this switch to the Flint River as the water source, some residents began buying bottled water as they complained of poor tasting and smelling water. Despite efforts to correct the issue, the city issued a "boil-water advisory" after testing had revealed bacteria in the water system.
Water quality fears grew further when claims were made that the corrosiveness of the water pipes may be causing lead to leech into the resident's water supply. Findings by the Hurley Medical Center show that more Flint infants and children have elevated levels of lead in their blood since the city switched to using the Flint River.
Flint Water Crisis Timeline
An unfortunate series of events
Flint Water Infographic